Veterinary Software

Most Trusted. Easy. Efficient.
GET STARTED
Try FREE for 15 days | No Credit Cards Required.
Serving Worldwide
Thousands of Vets
Millions of Pets
Intuitive Interface
Video Tutorials
Free Training
Ultra Fast Performance
99.99% Uptime
Free Customer Support

Support staff are always available. Solve queries and problems quickly.
Every client goes home with an exam form report card that describes each finding with
automatically generated explanations. I am very pleased with Vetport.
Dr Kris Muscari, Dolores Animal Hospital Dolores, Colorado

Since 2004, helping practices grow.

Cloud-Based
Discover the world of the
cloud with VETport.
Access anywhere, anytime from any device
Free & automatic updates
Highly secure
No maintenance cost

Reminders
Reduce no-shows with
automatic reminders.
Easy setup
50+ Free templates
Emails, SMS & postcards
No backup required

VETport Marketplace
Integrate with 20+
third party applications.
Payment Gateway
Lab Integrations
Accounting
Microchip

Report & Analytics
Get insights for
improving your practice.
CEO Dashboard
Marketing Dashboard
Visual Reposts
Export as PDF, CSV, PNG
We manage your tools and you focus on your clients.
It's just the tip of the iceberg what VETport can do! So, if you're ready to explore new opportunities, sign up for a free trial to see VETport in action.

Ready to GO
We take care of all your marketing & communications.
No technical or design
skills required.
50+ mobile optimized
email templates.
20+ stunning postcard
templates.
TRY NOW FREE
No credit card required. | All future updates for free.
VETport was started by experienced veterinarians.
So we know that
every practice is not the same.

Fully Customizable
Customize to suit your workflow
Customize emails, SMS & postcards
Customize medical records & exam forms
Customize views & dashboard

Customer Support
Excellent support team
Free
Product expert
Email, Chat, Phone
Quick Resolution
Look What Our
Customers are Saying
Hi, Just wanted to drop a note of thanks. We are so happy with VETport. Every day it makes our lives better. Your service and commitment to constant improvement is a breath of fresh air in our culture today. Thank you!

Dr. Valeri Bobbitt

Veterinary Medical Arts Center, Cameron Texas

Before VETport, we were not using any software to manage our clinic. We used to manage our records on printed forms. After switching to VETport, many issues that we were facing have been sorted out. It saves us a ton of time. We've eliminated the errors due to manual work. It has also made the compliance easy.

Mark, DVM

Precise Pet Clinic, Cincinnati

What I like the most is it is easy to use compared to other software and the new hires catch on quickly, even if they have never used it before.

Christen Wiebe, DVM

Animal Dental Care, Brookville
Migrate From Another

Practice Management System.
Here is what you'd love the most:
User-Friendliness
Our Belief: A software should align with clinics workflow, not the other way around.
Add a client - 2 clicks
Book an appointment - 2 clicks
Reminder setup - 3 clicks
Search EMR, clients & patients records - 3 seconds

Technical Support
Need help? We're always just a click/call away. Our well trained support staff is ready to help without a delay.
Deep product knowledge
The least wait time in the industry
Most queries are First Call Resolution (FCR)

Performance
Most reliable software in the market without any lags and freezes.
99.99% Uptime.
Ultra Fast, Never Crashes.
Operations never interrupted.
Search is very fast and accurate.
With autosave, never lose any work.
Seamless Data Migration
Lowest data migration charges in the industry, just enough to cover our costs.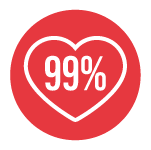 We invest in your success.

Test Drive VETport